Fun stuff
Everyone says - go and have fun before the baby is here (especially if it's your first - we have not yet been on the receiving end of this kind of advice a second time around since we only have one kid at the moment and none on the way). And we did. And I recommend it. Go for late night movies. Go on long weekends away. Stay at Bed and Breakfasts. Take cooking classes. But also know that you will be able to do this again once the baby arrives (if you want to stay at a B&B with a kid though, that might have to wait until the kid is 12), it will just be different.
One thing we did that I really liked and would recommend is taking maternity photos. We used our wonderful wedding photographer, Megan from Click Imagery. It was such a great way to celebrate the pregnancy and capture some great shots of my very pregnant belly. I have to say, I've been waiting to do this photoshoot since we found our wedding photographers and I saw that they also do maternity (and baby) photo sessions. In preparation, I made a Pinterest board with maternity photos I liked and went on a shopping spree to pick up some outfits for the shoot. Megan took care of the rest. I am really excited to get prints of these photos and to finally make an album with them - it's amazing how much harder everything is once you have a baby. It took us a year to pick photos from our wedding for a wedding album, it's been 16 months since the maternity photo session and we still haven't gotten around to doing it. Oops.
[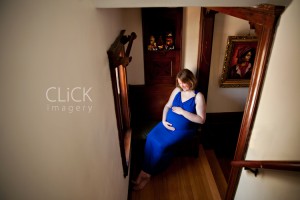 ][]
Pregnancy and parenting books
As far as pregnancy books go, I read the infamous What to Expect When You're Expecting, 4th Edition
and the [Mayo Clinic Guide to a Healthy Pregnancy: From Doctors Who Are Parents, Too!][]
. I feel like the books-for-pregnant-ladies-book-industry has a really good deal going - the majority of people don't tell anyone they are expecting till after the 1st trimester is over, but the urge to get into the pregnancy mode and learn as much as you can is overwhelming (and I don't mean it in a bad way), so everyone is buying these books, instead of getting them for free from a friend who doesn't need them anymore. The same was true for me. I ordered these 2 books on Amazon as soon as I saw 2 lines on the pregnancy test. I was really excited.
The books lived up to their reputation. What to Expect is a little over-the-top in terms of overloading you with a ton of details and symptoms. In the beginning of the pregnancy it didn't bother me as much as it seemed to bother other people, but I did stop reading it towards the end because it began to annoy me. This was also the time when I got into hypnobirthing, so that might have contributed. It's not the greatest pregnancy book and if you can get it for free from someone (so you don't feel guilty if you feel like tossing it), I would recommend that.
The second book, [Mayo Clinic Guide to a Healthy Pregnancy][Mayo Clinic Guide to a Healthy Pregnancy: From Doctors Who Are Parents, Too!] is a lot better. If you want to get one good pregnancy book, get this one. It's to the point, clear and not condescending.
I talk about hypnobirthing in another section, but since we're talking about books, we read the [HypnoBirthing: The Mongan Method: A natural approach to a safe, easier, more comfortable birthing][]
book as part of the class we took (the book was provided by the class, so don't hurry to get the book if you are taking the class).
I read one book on taking care of your newborn before our son was born and I wholeheartedly recommend it. A friend gave it to me and said that it's concise and very useful. And it was. Heading Home With Your Newborn: From Birth to Reality, 2nd Edition
.  In a similar vein, but more entertaining, my husband found the book [The Baby Owner's Manual: Operating Instructions, Trouble-Shooting Tips, and Advice on First-Year Maintenance][] to be concise and helpful.
Months before I was pregnant I heard On Point from WBUR with the author of a book about French parenting style, [Bringing Up Bébé: One American Mother Discovers the Wisdom of French Parenting][]
. The French parenting philosophy really resonated with me, especially the part about the food. I was and still am terrified of food battles at the dinner table, I am also very concerned about the obesity epidemic in America, so I was thrilled to hear that "French kids eat everything". So I bought and read the book before I even got pregnant. I really liked many aspects of the French parenting philosophy described in the book - giving kids a lot of freedom within specified borders, introducing them to new foods and flavors and textures, not making them the center of attention at all times, letting them play alone etc. Since then I actually wanted to re-read the book, but now I can't find it. My husband went ahead and got a reference version of the book - Bébé Day by Day: 100 Keys to French Parenting
, which we now have handy. It basically summarizes [Bringing Up Bébé][Bringing Up Bébé: One American Mother Discovers the Wisdom of French Parenting] book and skips all of the personal stories. Another book I read, which focuses more on food (and is also talking about French parenting), was [French Kids Eat Everything: How Our Family Moved to France, Cured Picky Eating, Banned Snacking, and Discovered 10 Simple Rules for Raising Happy, Healthy Eaters][]
, which I would also recommend. It has a handy list of rules on the cover, which include things like "You don't have to eat it but you do have to try it".
I have to say that not everything that I read on parenting I could apply right away. It was a lot of information all at once and some of it I actually forgot by the time it became relevant. This is why I cannot emphasize how important and useful for us was to get help with the baby right away. We hired a postpartum doula to help in the first weeks after L was born and it was the best money we spent. More on this in the coming post.
[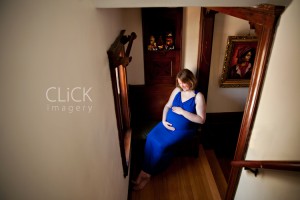 ]: http://ksusha.org/wp-uploads/2014/08/IMG_2436Fw.jpg [Mayo Clinic Guide to a Healthy Pregnancy: From Doctors Who Are Parents, Too!]: http://www.amazon.com/gp/product/1561487171/ref=as_li_tl?ie=UTF8&camp=1789&creative=390957&creativeASIN=1561487171&linkCode=as2&tag=ksussblog-20 [HypnoBirthing: The Mongan Method: A natural approach to a safe, easier, more comfortable birthing]: http://www.amazon.com/gp/product/0757302661/ref=as_li_tl?ie=UTF8&camp=1789&creative=390957&creativeASIN=0757302661&linkCode=as2&tag=ksussblog-20 [The Baby Owner's Manual: Operating Instructions, Trouble-Shooting Tips, and Advice on First-Year Maintenance]: http://www.amazon.com/gp/product/1594745978/ref=as_li_tl?ie=UTF8&camp=1789&creative=390957&creativeASIN=1594745978&linkCode=as2&tag=nygrenorg-20&linkId=A45VV3VKSPZMLI2J [Bringing Up Bébé: One American Mother Discovers the Wisdom of French Parenting]: http://www.amazon.com/gp/product/1594203334/ref=as_li_tl?ie=UTF8&camp=1789&creative=390957&creativeASIN=1594203334&linkCode=as2&tag=ksussblog-20 [French Kids Eat Everything: How Our Family Moved to France, Cured Picky Eating, Banned Snacking, and Discovered 10 Simple Rules for Raising Happy, Healthy Eaters]: http://www.amazon.com/gp/product/0062103296/ref=as_li_tl?ie=UTF8&camp=1789&creative=390957&creativeASIN=0062103296&linkCode=as2&tag=ksussblog-20